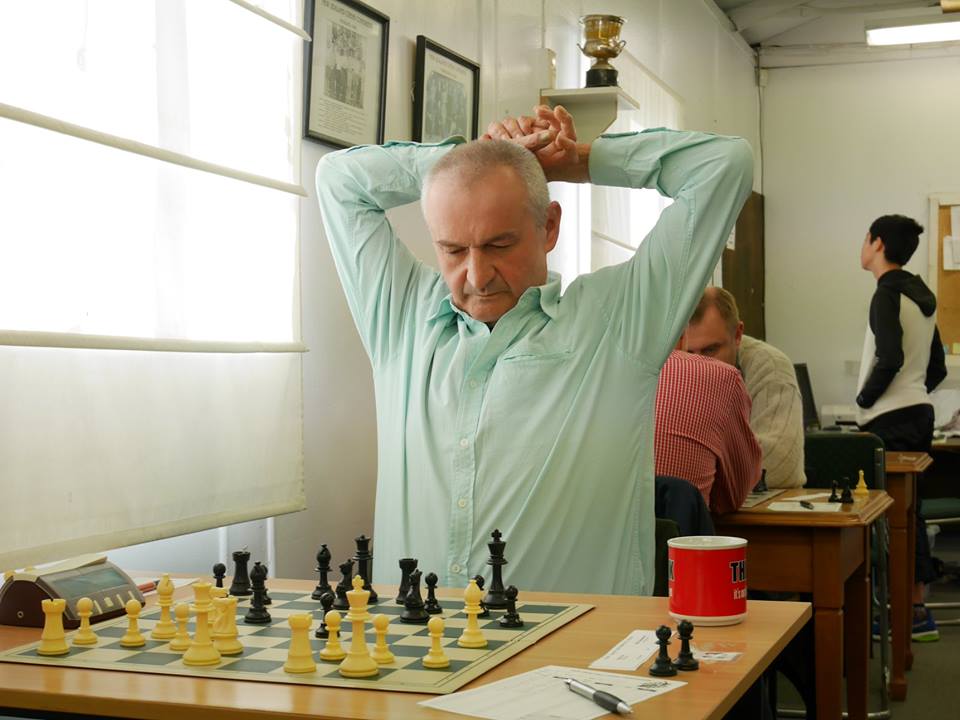 Photos in this post by Helen Milligan
We had a quiet day today. Intermittent showers and exhaustion from the previous few days (tourism, not chess) put paid to our enthusiasm. Also, the tournament is hotting up and norms are on offer so all the players in the hunt are being a bit more serious. See for yourself.
George-Trundle-Masters-2018-Standings-R7

Ben Hague, the leader, is the only one in the hunt now, as Chris Wallis got beaten by Vishal today in another scintillating attacking game. Watch all the games by clicking on
George Trundle 2018 Masters games
I really liked my position today, although Stockfish only awards white a very slight edge. White has a central space advantage, but that doesn't mean that black deserves to be mated. We both played reasonably normally until I lashed out with 23.d5. After that, it looks like two blind people fencing. I somehow found a perpetual.