Doubleroo Chess Academy was founded in 2012 by International Master Alex Wohl. Doubleroo aims to be Australia's premier chess academy by providing a professional and innovative service to the chess playing community.  Explore our website and if you have any queries give us an email or call our hotline.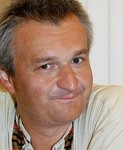 Aleksandar Wohl (Founder)International Master
Aleksandar learned the moves from family, and friends at school. Alex first represented Australia in the World U16 teams championship in 1979, there followed four Olympiad's, many Zonals and in 2000 the Oceanic representative in the World Championship Tournament, New Delhi. Individual titles include twice Australian Open champion 1989 and 2009, Australian champion 1992, four Munich open championships etc. Since the late eighties Alex has been coaching, writing chess articles for magazines in both German and English and has a popular chess blog.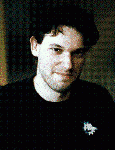 Peter Froehlich International Master rating FIDE: 2350
Peter learned chess at the age of three coming from a chess playing family, his father being the president of the Schachkreis Zugspitze while his older brother Herbert was a leading player for Weilheim Chess Club and a regular tournament player. Peter attended Altensteig Schachschule where the students were taught by Grandmaster Dr Miroslav Filip, twice world championship candidate, one of the strongest players in the world for a whole era. After school studied law, playing chess full time until he became an International master in 1998, when he decided to turn professional. After several years on the circuit Peter moved to Australia and has been teaching Chess since 2002. Since then Peter has coached many Australian Junior Champions in Melbourne and the Gold Coast. Now Brisbane can benefit from his experience.