When we opened the Academy we thought that we also want to sell all kinds of chess products. In order to do so, we thought it would be a good idea to visit one of the largest manufacturers of chess equipment, located in Ningbo China.
Or else I just wanted a good excuse to go on a holiday during schooltime. Shanghai is the closest airport to the factory in Ningbo. Shanghai is smaller than Brisbane and has a larger population than Australia.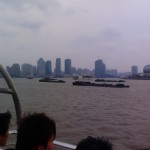 Lots of cargo ships on this river in Shanghai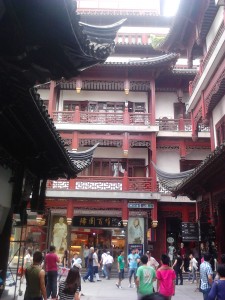 Yuyuan Garden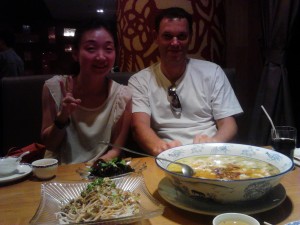 Great food and company
While I am there, why not check out Shanghai chessclub?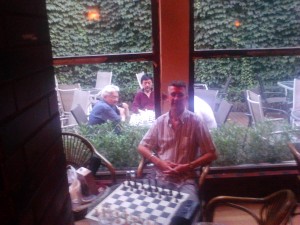 2 Boards?
That's right.
I still recommend it. If you are in Shanghai you should go there. Very nice people!
My report on the Chinese chessclub in Shanghai: It is supposed to be huge, but…No access for Non Chinese. Sorry, no pics….
Finally I made it to Ningbo. I expected to have a tough day full of negotiations with the sales manager. But as soon as I went inside the factory, I realized, that I would be looking at chess for the next few hours. I remember: this is how I felt as a kid in a toystore. I just had fun from start to finish.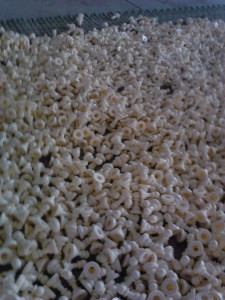 These are just pawns freshly made and spread out to dry.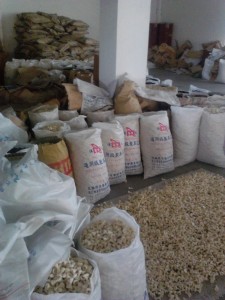 Lots of pawns.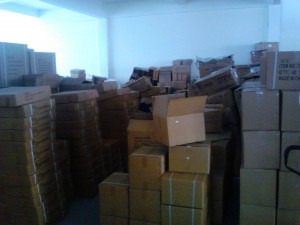 Seriously. Lots and lots.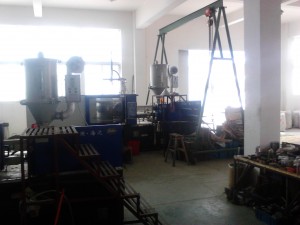 It was interesting to see how the chess pieces are made.
You can find a large selection of products in our store.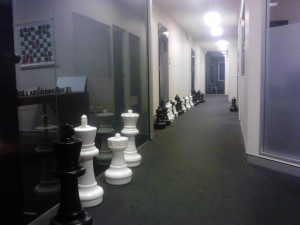 Giant chess pieces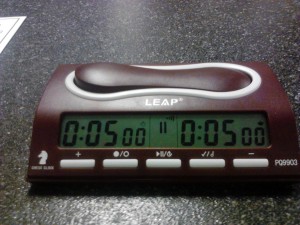 That is the clock we use in the academy.
Modern, reliable and stylish.  $ 65  A real bargain. Special discount for Doubleroo students.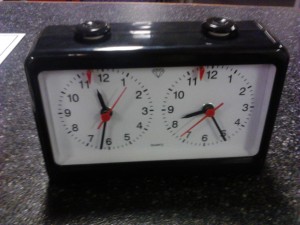 Simple, maybe, but reliable and accurate.
$ 35
Highly recommended for schools.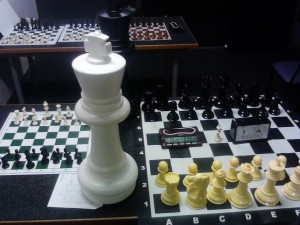 One of my favorites
The mini giant chess set. A beautiful toy for children. $ 85 Limited supply. Please contact me for prices on giant chess sets.
This report is a little late, but I wanted to have our stock in the store before I post it.
Don't forget: Sunday 19  is a rapid tournament. 1 pm to 5 pm  We are hoping for lots of juniors and regulars!