A wonderful night at Morris Hall for the players and a fantastic display of brain power by Timur Gareyev – 4 hours of chess brilliance presented in a very unusual format.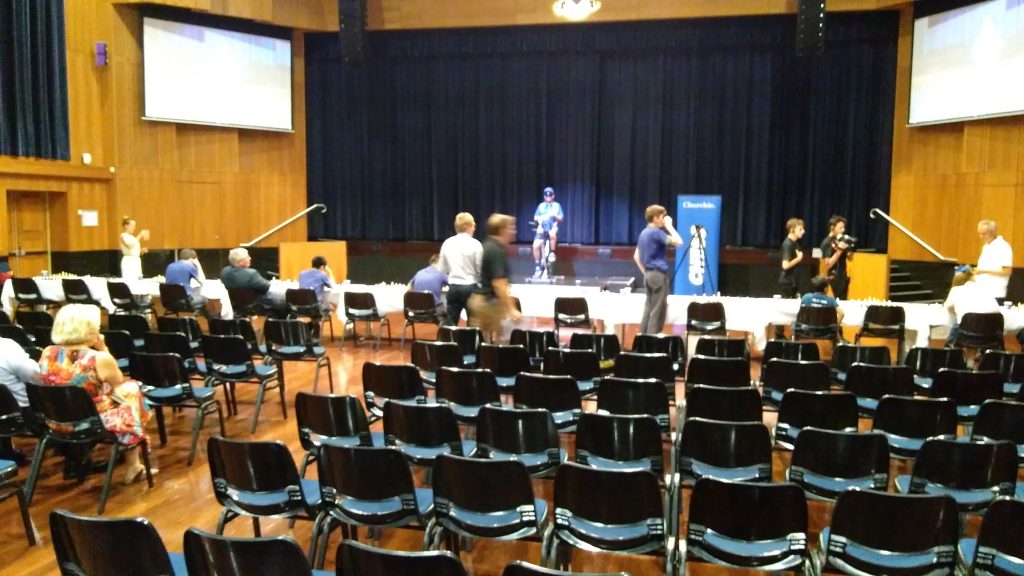 This blog was supposed to be live… but I forgot to allow for Mr Murphy. I could not clearly hear the moves being called out – the c sounded like an e …or was that a g? Thank goodness Mrs Watkins started whispering the moves to me! Then the 15 to 30 second wordpress page updates started to impact on the smooth flow of the tourney, and so I tanked the stream – my apologies to the viewers.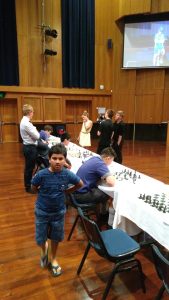 Highlights were Renjith Sravan's game, and Bridgitte Watkins being a clear rook up.
…and here is where Alex stopped scoring…