Doubleroo is proudly hosting the Queensland portion of GM Timur Gareyev's Australian visit.
In 2016 Timur broke the Guinness™ World Record for Blindfold Chess Simultaneous Chess playing 48 boards simultaneously at the University of Nevada in Las Vegas.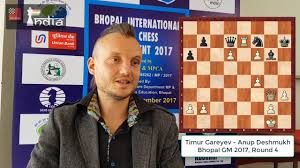 You can catch Timur's extraordinary talent at Morris Hall Churchie on Monday 29th January and at Kings Christian College Auditorium at the Reedy Creek campus on Wednesday 31st January .
Further details will be published here soon!